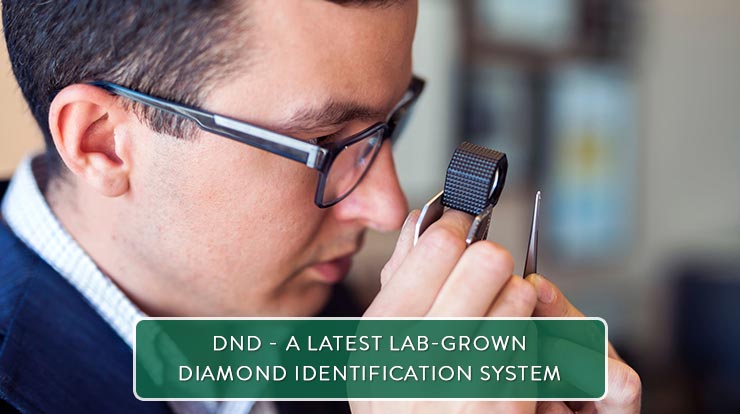 DND – Is the latest Lab Grown Diamond identification system that has been introduced by the Hong Kong-headquartered developer of technological system and services for lab-grown diamonds, treated diamonds and simulants. This device helps widen the range of detectable merchandise to comprise all rough and polished stones in the lower yellowish to light brown color ranges.
What is DND Lab Grown Diamond Identification System?
The new system called DND (Diamond Natural Device) is similar to the other detection gadgetry developed by Diamond Services which scans diamonds at the temperature of liquid nitrogen but provides a higher degree of accuracy than other detection devices which examine diamonds at room temperatures.
The founder and president of Diamond Services, Joseph Kuzi quoted, " To deliver the best accurate results, we insist that all diamonds being tested to detect the possible presence of synthetically-produced goods be examined at temperatures in a liquid nitrogen atmosphere. We have decided not to sell the equipment we develop, but rather use it exclusively as part of the service we provide the trade, as this can only be done in a reliable and safe manner in a proper laboratory setting. The new DND system improves the offering, widens the range of goods that can be screened to include all goods at the lower end of the standard color range."
News Source: Idexonline News
Image Credit: Google Images